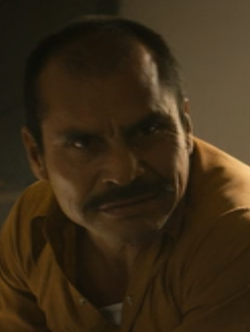 Rafael Aguilar Guajardo was a Mexican drug lord, former police commander and one of the leaders of the Juárez cartel.
A commander of the Chihuahua state police, he had several police officers take part in Pablo Acosta's drug smuggling ring. By 1986, he acted as Acosta's second-in-command, along with Amado Carrillo Fuentes; and was a part of the Guadalajara cartel.
In 1989, he and Carrillo Fuentes founded in the Juárez cartel.
Community content is available under
CC-BY-SA
unless otherwise noted.